While some 4000 to 5000 people crowded together in the Amphitheatre for the full effect of the Jacaranda Concert on 10th August 2013, a few of us enjoyed the concert from afar when we were not advertising FroK.
Urban Brew, the organisers of this event, made every effort to make this event as compatible as reasonably possible with its being held in a Nature Reserve. They left the amphitheatre with less litter than when they found it. Thank you Ingrid and Grant.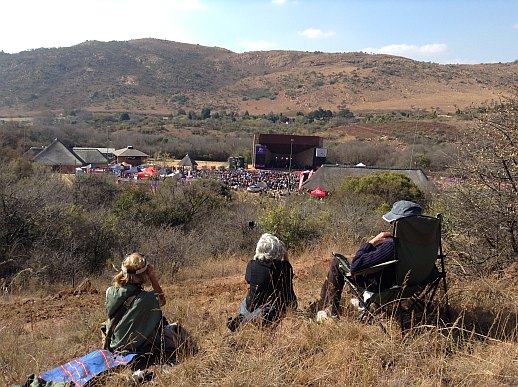 Kloofendal has a wonderful amphitheatre area. At present, the lawn is very dry and in need of water and fertilizer to encourage the grass.
FroK has presented concerts and stargazing evenings in collaboration with the West Rand Astronomy club.