Alien Invasive Plant Control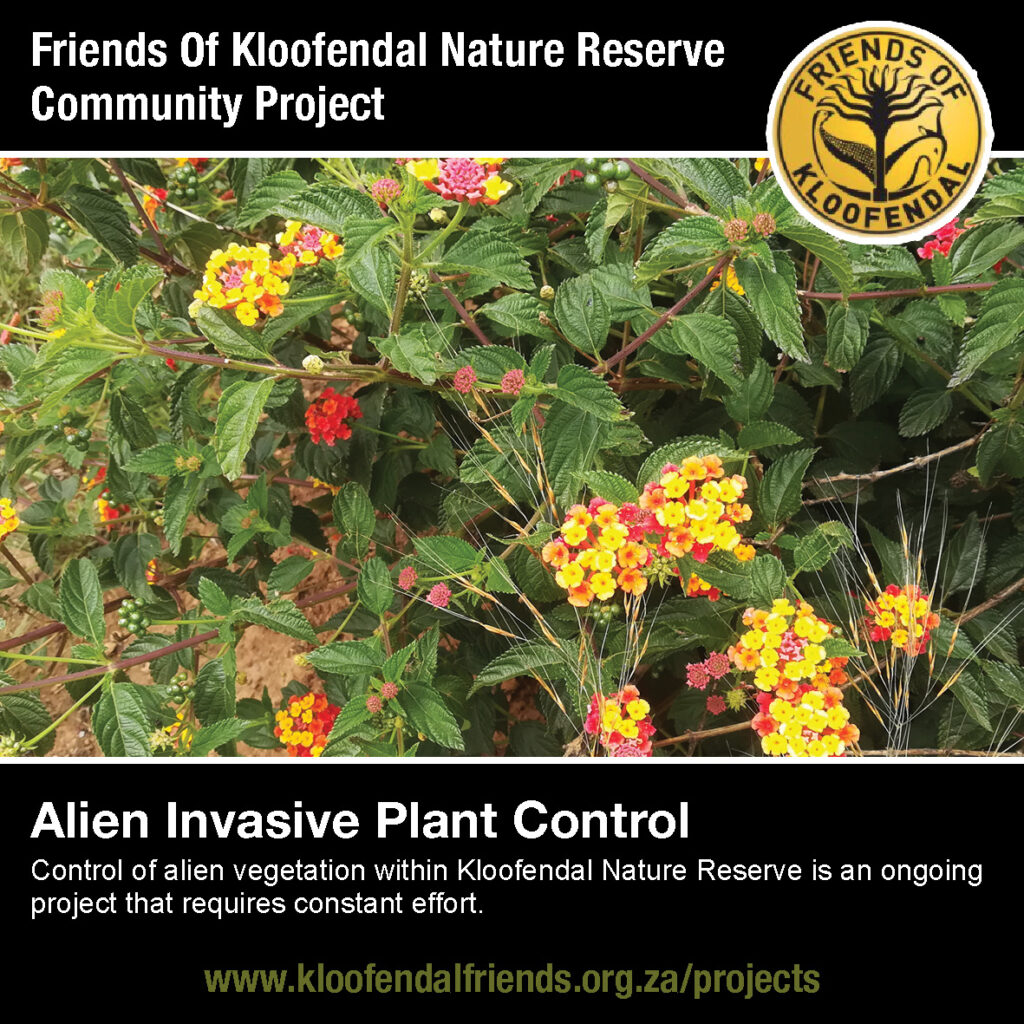 Control of alien vegetation within Kloofendal Nature Reserve is an ongoing project that requires constant effort. There are 2 groups working on alien plant control on an ongoing basis.
FroK Weeding team – meet once a week on a Friday Morning for 2 to 3 hours, starting at 7:30am.
Johannesburg City Parks and Zoo, extended public works program weeding team – working once or twice a week with the team, checking on their work and recording accuracy. For days and times please contact Frok.
Alien invasive plant control involves physically removing and cutting invasive plants under supervision. Participants will learn to identify alien plants and their control measures.
Do you want to help your community?
For any information on these projects, or to find out how you can contribute to conservation and help your community please phone/ WhatsApp us on 079-693-5608 or email kloofendalfriends@gmail.com