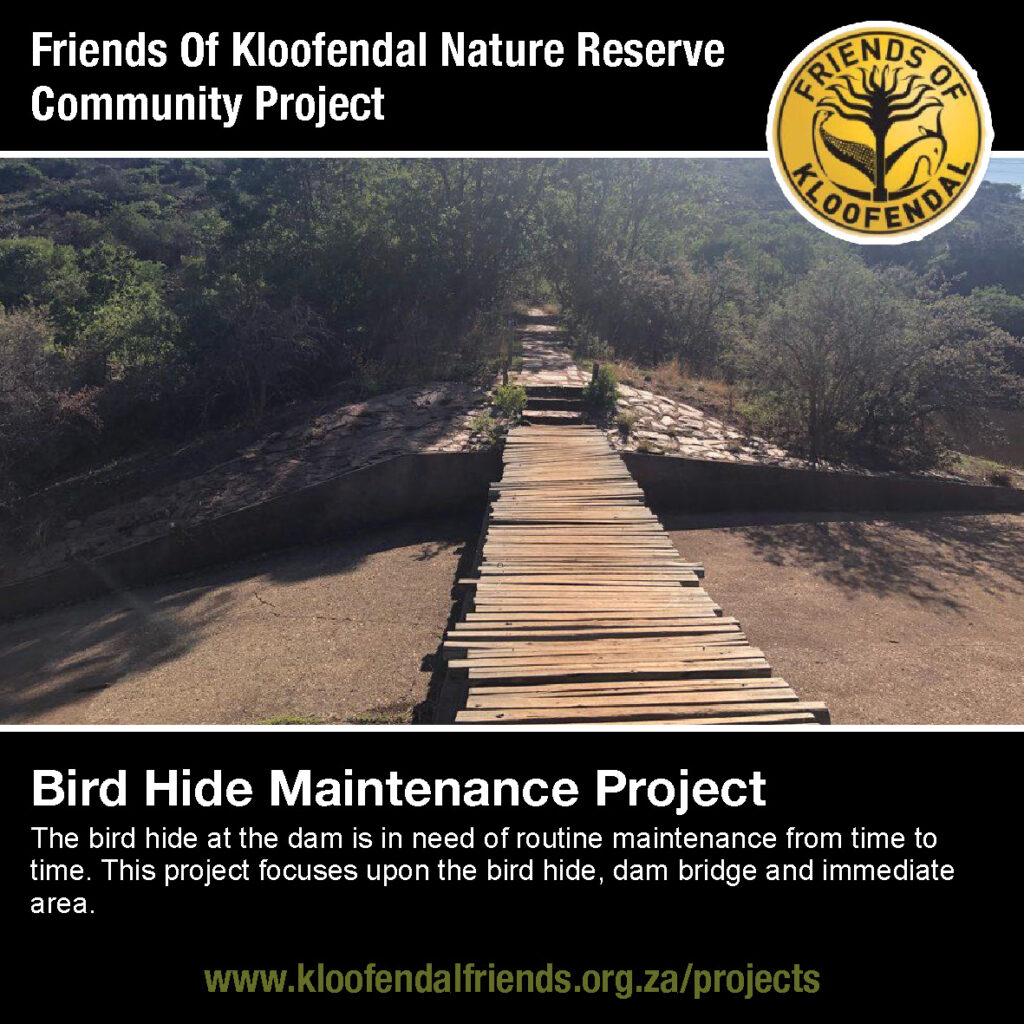 Thee Kloofendal Nature Reserve bird hide is an integral and important feature of the reserve that requires maintenance from time to time. Maintenance consists of removing graffiti, general maintenance and upkeep.
Work parties are arranged a few times a year as and when work is required.
If you would like to assist in this project, then please contact FrOK on phone/ WhatsApp us on 079-693-5608 or email kloofendalfriends@gmail.com
Do you want to help your community?
For any information on these projects, or to find out how you can contribute to conservation and help your community, please phone/ WhatsApp us on 079-693-5608 or email kloofendalfriends@gmail.com