Historical Gold Mine Maintenance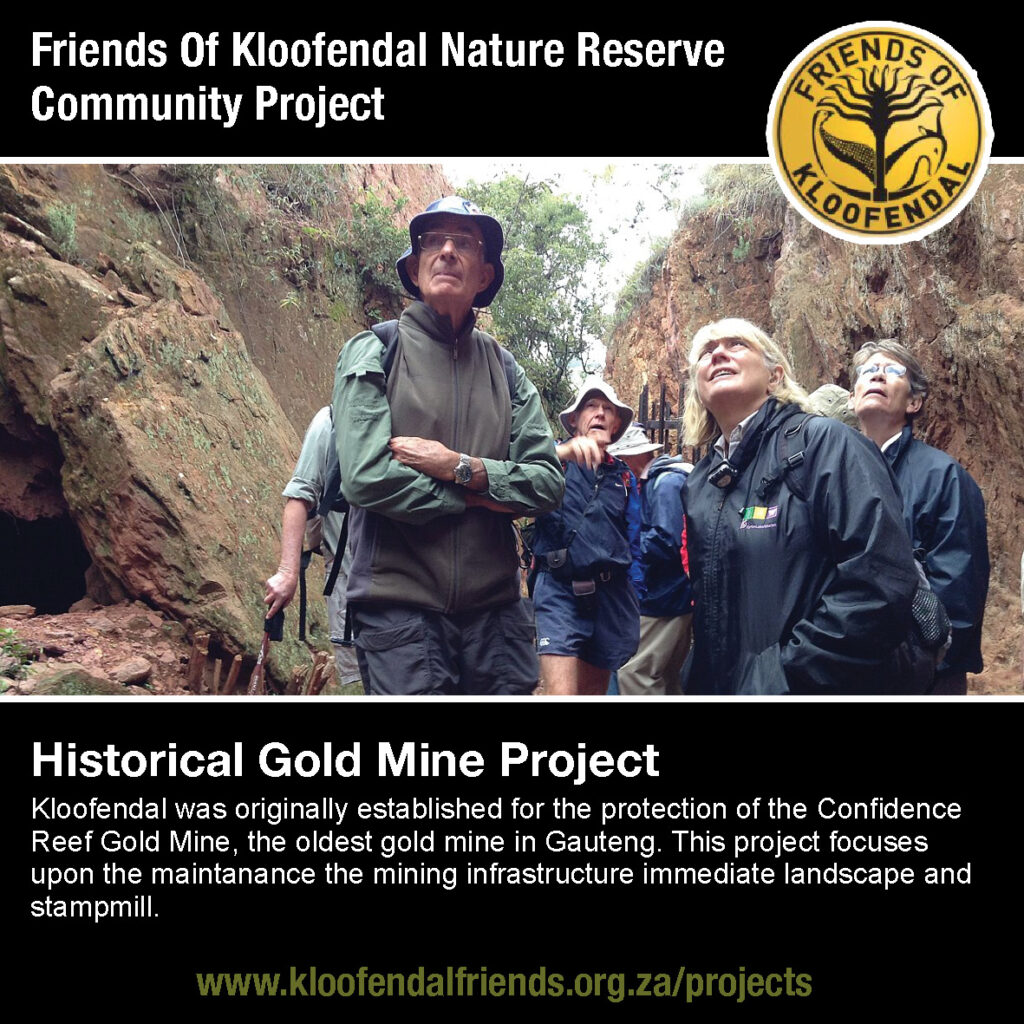 Kloofendal was originally established to preserve and protect the Confidence Reef Gold Mine, the oldest gold mine in Gauteng. From time to time, the gold main infrastructure and immediate surrounds requires maintenance.
Work parties are held a few times per year as and when necessary.
Do you want to help your community?
For any information on these projects, or to find out how you can contribute to conservation and help your community please phone/ WhatsApp us on 079-693-5608 or email kloofendalfriends@gmail.com