Kloofendal Nature Reserve
The Ecological Management Plan is the (only) management plan for the Reserve.
Prepared by Ekotrust cc
Dr Noel van Rooyen
Prof Gretel van Rooyen
31 December 2014
Some compliments from the internet
We strive to collaborate with all organisations that are involved with Kloofendal.
We are fortunate that many marvelous people provide their services to guide the weekend and school groups at costs well below their professional rates.
Here we provide links to their web sites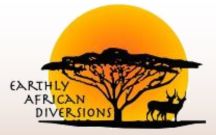 When Nikki Lopes is not out guiding around the country, she guides for us. (Actually, she is now living in Cape Town.)