Grasses, trees, wild flowers & invasive plants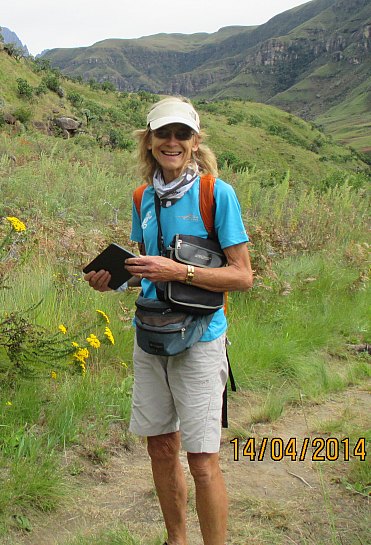 A wide variety of grasses and trees grow in Kloofendal. These look almost the same to most people, but after careful observation you will see that there are many different species. Karin has also made a special study of the declared and other invasive weeds at Kloofendal.
Karin Spottiswoode
Karin knows the grasses and trees of Kloofendal very well, having helped Sakkie van Aswegen with the Field Guide courses at Kloofendal for several years.
Dr Jan van Wyk, assisted by Karin Spottiswoode
Jan has made a special study of the wild flowers of Kloofendal, proudly published as a booklet by FroK.