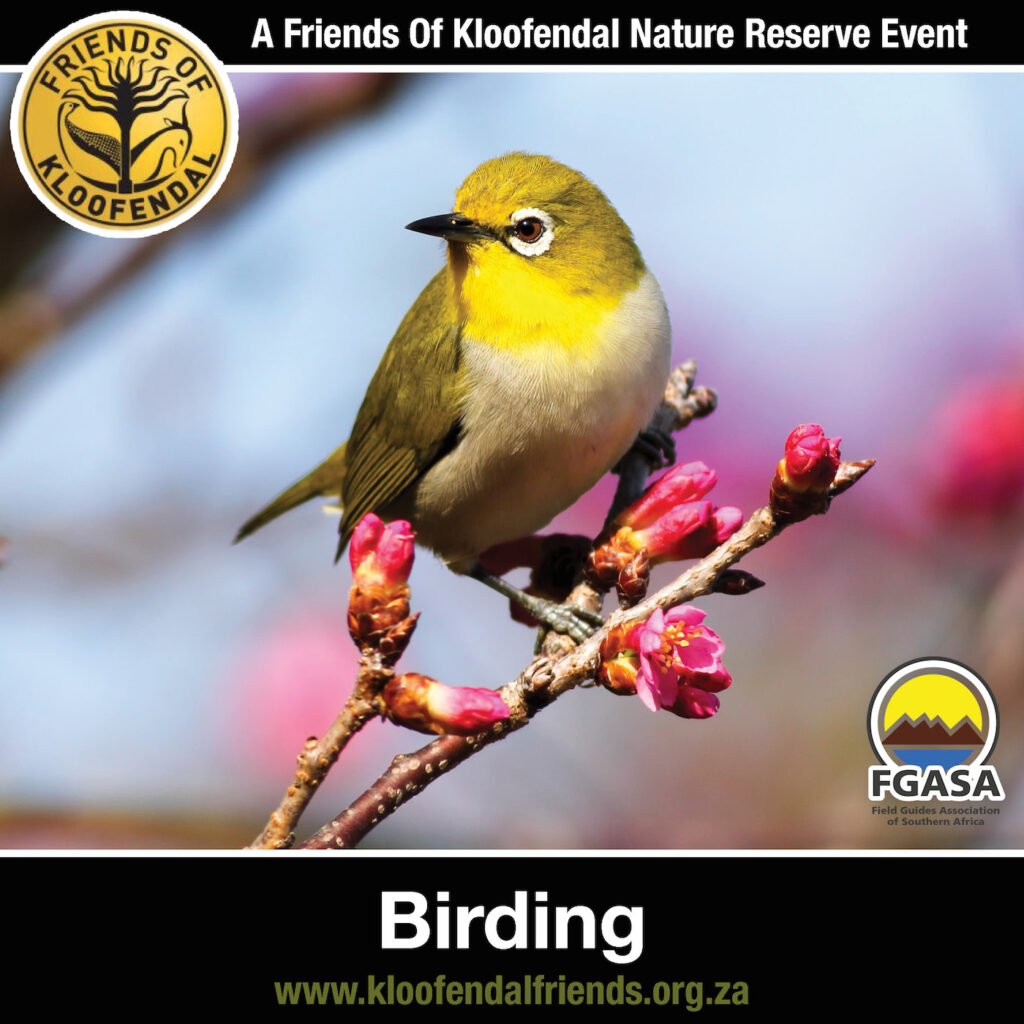 Birding at Kloofendal is welcome to all birders and anyone interested in nature. This walk is one suited for all types of birders. Kloofendal boasts a broad range of bird species, from common garden birds, to rare vagrants and specials.
Kloofendal has 185 listed species, and a brief morning walk can easily produce about 50 species and often more depending on our luck.
In this walk, we will spend our time identifying different species, discussing bird behaviour and taking some time to tune into nature.
Frok uses Quicket Online Booking System
For ease of use and administration, Friends of Kloofendal make use of Quicket online booking and payments system. Booking is important because guided walks have a limited capacity. Your booking secures your place on the event.  
If you have any issues when booking online, please contact Frok on 079 693-5608 via phone or WhatsApp.