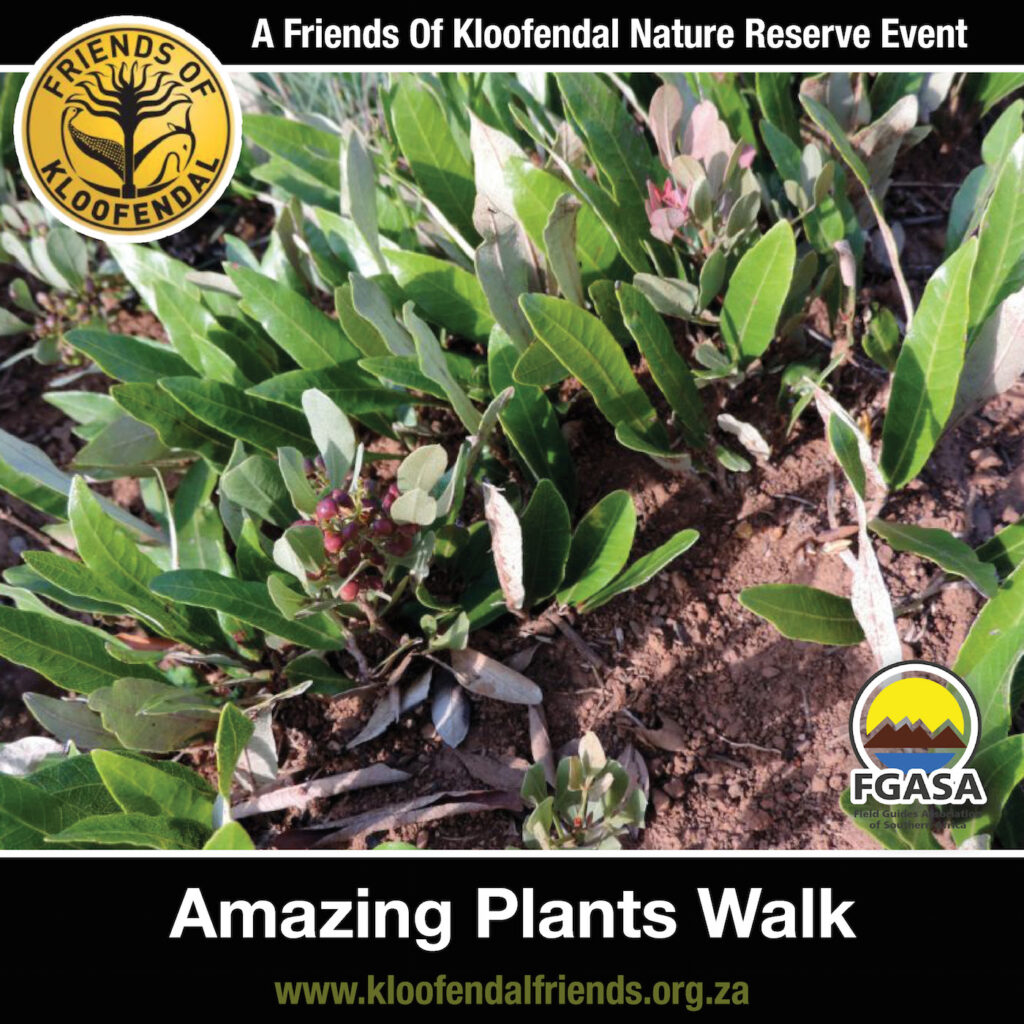 Why are plants important, actually essential, in our lives? They are the only organisms that can make "food" for themselves to survive, grow and reproduce as well as providing food for many other organisms. How do our plants manage to survive in the challenging Highveld conditions?
How are they adapted to stop or reduce animals eating them – utilising their products from photosynthesis? Come and discover why our indigenous plants on the Highveld are amazing.
This event is hosted by Karin Spottiswoode.
Frok uses Quicket Online Booking System
For ease of use and administration, Friends of Kloofendal make use of Quicket online booking and payments system. Booking is important because guided walks have a limited capacity. Your booking secures your place on the event.  
If you have any issues when booking online, please contact Frok on 079 693-5608 via phone or WhatsApp.