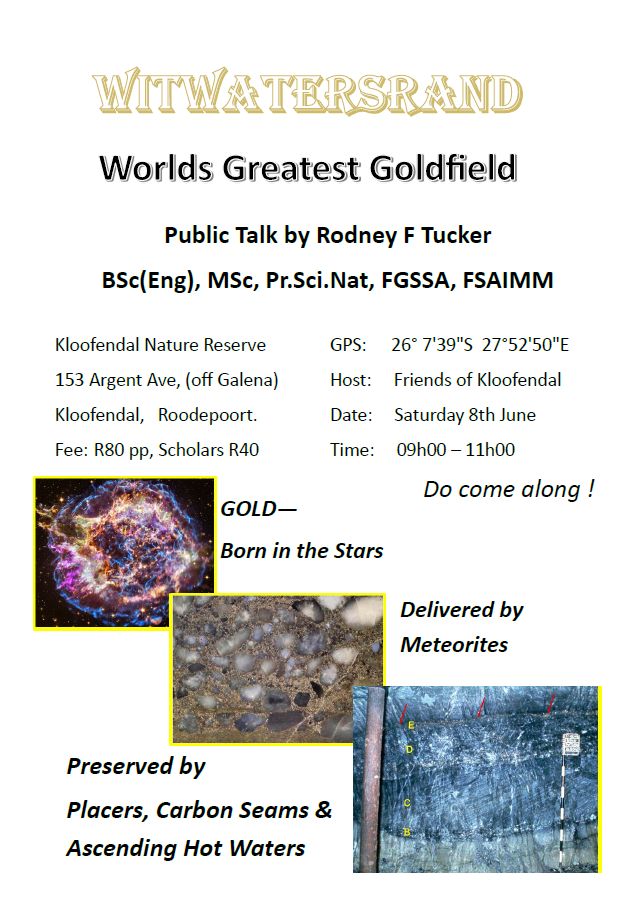 The Kloofendal Nature Reserve hosts the intersection of two major faults, the Rietfontein and Witpoortjie faults. The resulting forces caused by these two faults moving together resulted in great structural complexity and contributed in large part to the gold placement in the Struben Mine.
Tony Jamison
Tony worked for many years as a mine geologist. He has studied the structural geology of the Reserve in some detail.
Steve Spottiswoode
Steve majored in Geology, Maths & Physics before changing to geophysics and seismology.
Tony and Steve are planning on marking geological sites to show geological features associated with the sedimentation, metamorphosis, faulting and gold enrichment in the Reserve.
Rod Tucker
Rod is first author of A Review of the Witwatersrand Basin – The World's Greatest Goldfield, Rodney F. Tucker, Richard P. Viljoen and Morris J. Viljoen,