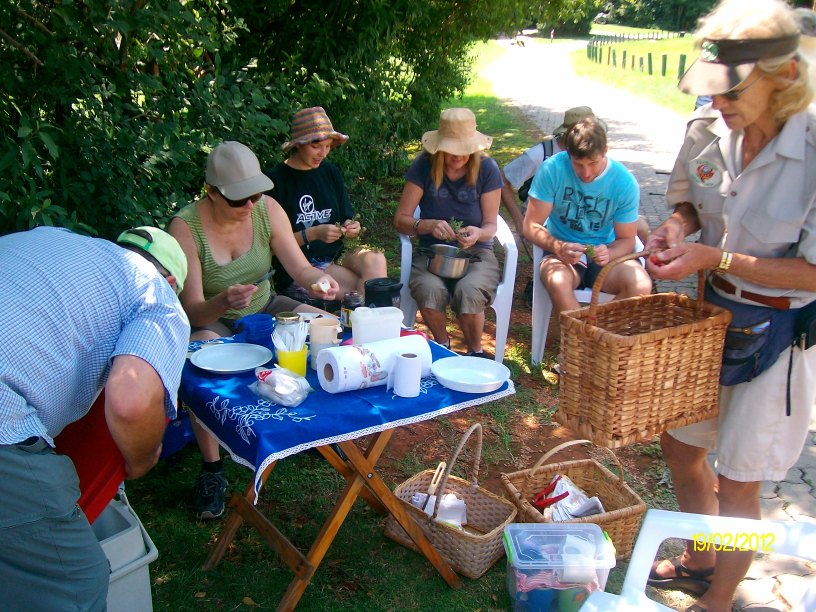 This event starts with a walk to collecting leaves for various teas, coffee beans, and fruits. We return to the Amphitheatre to make tea and coffee. Depending on the season, we might start preparing fruit in preparation for making jams.
Karin Spottiswoode
Karin will take you on a short walk to show you several edible fruits to eat, leaves to boil for tea and sources of local coffee.
She will also show you plants that are used for medicinal purposes.